Maritime and Roads Information Hub
The most important aspect of boating is safety, and this is the message coming from the Maritime and Roads Information Hub at the Show this year. The Maritime and Roads Information Hub is a convenient one-stop-shop for information about safe boating including correct weight ratios for cars and boat trailers, fishing regulations, national approach for commercials vessels and interpreting weather forecasts.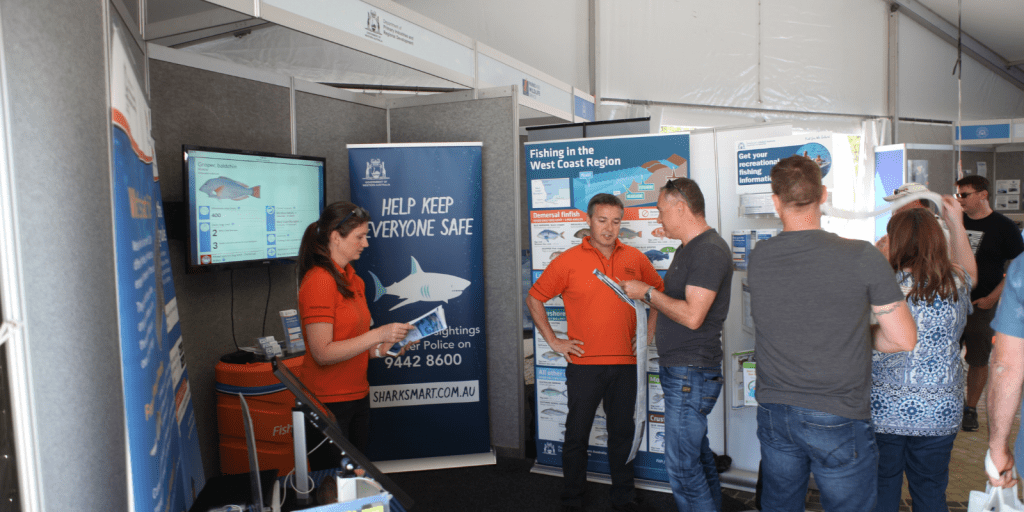 Agencies taking part the Show include:
Main Roads Heavy Vehicle Services (HVS)
DoT Driver Vehicle Services (DVS) Safety and Standards
Road Safety Commission
Plates WA
DoT Direct
DoT Maritime Planning and Coastal Facilities
Australian Maritime Safety Authority (AMSA)
Australian Border Force
Marine Rescue WA
Royal Life Saving Society of WA
Dept of Primary Industry and Regional Development
Maritime Safety Education
To make the most of the Maritime and Roads Information Hub, complete the "Passport" by visiting each booth, answer some questions to get your passport stamped. Once completed show it to one of members of the hub, obtain one ticket per family which will go into the box for your chance to win one of the daily incentive packs. Conditions apply.